In Black Ink creates spaces where the stories and voices of people of African heritage
is celebrated, documented and archived through publications, professional
development trainings/opportunities, and public presentations.
Strategist. designer. illustrator. storyteller. futurist. Mychal Batson is a freelance designer, illustrator, writer and futurist who grew up in the Rondo neighborhood in St. Paul, Minnesota. He credits his 15 years of experience in the Rondo/Frogtown community for helping him become the man and artist he is today. www.mycdazzle.com • Instagram @MycDazzle
Ericka Dennis is an actress, director, playwright, and now, author of her first children's book: Mr. Rondo's Spirit. Ericka grew up in the Rondo community where she currently resides. She has 20 years of artistic service to youth and the Rondo community. Ericka has written and directed plays, taught theater arts to youth and performed on various stages across the Twin Cities area.
Broderick Poole is an artist that specializes in acrylic paintings and patch manufacturing. He is an illustrator and graphic designer from St. Paul, Minnesota. Poole is the owner of Vintage Pooleboy Art and Apparel. He mentors emerging Rondo business owners and teaches visual arts to children.
Dr. Artika R. Tyner (a.k.a. Miss Freedom Fighter, Esquire) is a child of Rondo. She is a passionate educator, an award-winning author, a civil rights attorney, a sought-after speaker, and an advocate for justice, who is committed to helping children discover their leadership potential and serve as change agents in the global community. She is the founder/CEO of the Planting People Growing Justice LLC where she provides training and resources for entrepreneurs.
Gevonee Ford is the Founder and Executive Director of Network for the Development of Children of African Descent (NdCAD), a nonprofit, family education center based in Minneapolis, MN. He holds a B.S. in Integrative Studies and is currently pursuing a M.A. in Education Policy and Organizational Leadership. Gevonee has worked in the fields of early childhood and K12 education for the past 35 years, specializing in program development, non-profit management and educational policy. Gevonee has been at the forefront of progressive education in Minnesota serving as a teacher, trainer, program director and community organizer. His work has been recognized at national, state and local levels. He has received numerous awards including being named a 2012 White House Champion of Change, under the Obama administration.
Ngeri Nnachi is in the last semester of her coursework in an interdisciplinary Ph.D. program in Language, Literacy and Culture at the University of Maryland, Baltimore County. Her dissertation topic focuses on the experiences of black students as they matriculate through our K-12 educational system. In May 2016, she graduated from the University of St. Thomas with her Juris Doctor and Master's in Public Policy & Leadership. Prior to that, she obtained her B.A. in American Studies also at the University of Maryland-Baltimore County. She is incredibly passionate about her community and looks forward to being even more instrumental in ensuring that her people are granted opportunities to be proud of themselves, and their culture. She believes that as black people, we deserve the right to be our best advocates and exert the agency that we innately have by way of being alive. In her spare time, she runs her business, Designs By Ngeri, which specializes in handmade bags and other accessories.
Ahmad Azzahir is the Founder and Director of the International Khepran Institute (IKI) in Minneapolis, Minnesota. IKI is an African educational and spiritual community institution. Azzahir has taught many courses to the African heritage community through IKI such as African thought and spirituality, African philosophy and psychology and African civilizational building.
Azzahir has studied at the University of Toronto (BA), University of Saskatchewan (MA), University of Alberta and the University of Minnesota (Ph.D. work in Futures Studies) where he developed the foundation for his seminal works and writings on African community development. In 1995 Azzahir earned the title of Seba from the Akhepran (African) Community. Seba comes out of the Kemetic (ancient Egyptian) intellectual tradition, which means spiritual/community guide and teacher.
Azzahir has consulted and worked with many organizations and institutions on the African foundations of education such as the Akhepran Children's Institute, The Imhotep Science Academy, The Afrocentric Educational Academy (MPS), The African-American Academy of Accelerated Learning, the Cultural Wellness Center and the Akhepran International Academy (Bahamas). Azzahir was born in Grenada (Caribbean) and now lives in Minneapolis, MN.
Partial List of Publications:
The Three Books of Khepra, International Khepran Institute, Minneapolis, MN, 1992.
Time Dimensions and Community Development, International Khepran Institute, Minneapolis, MN, 2001.
The Ethiop, International Khepran Institute, Minneapolis, MN, 2006.
"Research and the Cultural Wellness Center," International Khepran Institute, Minneapolis, MN, 2006.
Rekhet is the Executive Director of In Black Ink, a non-profit that seeks to create spaces where the intergenerational stories about Minnesotans of African heritage can be shared, documented, and archived. Rekhet is also a School Psychologist in the Minneapolis Public Schools.
Rekhet Si-Asar was born and raised in Georgetown, Guyana. She migrated to Brooklyn, New York as a child with her family. She earned her Associate of Arts in Fashion Illustration from the Fashion Institute of Technology, Bachelor of Arts from Hunter College in Child Psychology and Communications; a Master of Arts from the Institute of Child Development; and, her Educational Specialist Degree (Ed.S.) from the University of Minnesota's, School Psychology Program. Rekhet attended the International Khepran Institute in Minneapolis where she studied African foundations for community development and educational program/curriculum design.
Rekhet was the coordinator for the Imhotep Science Academy and Initiatives, an African-centered K-8 educational STEM program in St. Paul and Minneapolis. She was the past Operations Manager and an illustrator with Papyrus Publishing Inc. in Brooklyn Park, MN. She was a past Board Chair for the Cultural Wellness Center in Minneapolis, MN.
Jeffrey A. Hassan is a retired attorney having worked with the State of Minnesota Department of Human Rights, Jordan & Keys, LLC in Washington, D.C. and Hassan & Reed, Ltd, his own law firm representing plaintiffs in personal injury, medical malpractice and police misconduct in state and federal court. Hassan graduated from Macalester College and the University of Minnesota Law School. He is a member of the Minnesota State Bar Association and Minnesota Association of Black Lawyers. He was former president of the Minnesota Minority Lawyers Association.
Hassan is active in the community, volunteering with several organizations such as the African American Leadership Forum, which he is the former Executive Director. Also he has worked and volunteered with several educational institutions such as Harvest Preparatory School and BEST Academy in north Minneapolis.
Eric Mahmoud is the President/CEO/Founder at Seed Academy and Harvest BEST Academy in Minneapolis, Minnesota. He is a charter school leader and expert. Eric Mahmoud has more than 30 years of hands-on experience in educational administration. His commitment to academic excellence is reflected in his passionate pursuit of policies and programs that support teachers, empower parents, and inspire students. He believes, fundamentally, that all children deserve, and must receive, a high-quality education.
Carol Dawson has lived in the Saint Paul African American community since 1947 when her parents moved there from Akron, Ohio. She is grateful for having lived in what she considers to be an exceptional community. She credits the community and her family for having instilled in her the values of integrity, humanity, and generosity. Carol retired from the Saint Paul Public School District after 30 years of diverse experiences in varying capacities. She worked at the classroom level teaching grades three through sixth in a non-graded, nontraditional school as well as several traditional settings. She had school-wide responsibilities both as a mentor coordinator of the Help One Student to Succeed Language Arts program, and as an America's Choice Literacy Coach for fourth through sixth grade students and teachers. At the District level, Carol was a member of a Curriculum Development and Management Leadership Team and was an African American Curriculum Specialist at the District's Multicultural Resource Center.
After retiring, she fulfilled a life-long desire to go to Africa. In 2003, she traveled to South Africa as a member of the Eisenhower People-To-People Ambassador Program, Educational Leadership Delegation. She also participated in the Healing the Heart of Diversity Leadership Education Study Tour of West Africa (Benin, Senegal, and Togo) in 2004. Some of her other post-retirement endeavors were staff member of the Center for Excellence in Urban Teaching, Hamline University, St. Paul, Minnesota; member of the African American Leadership Council Education Committee; American Composers Forum, Voices of Rondo, curriculum developer; Science Museum of Minnesota, RACE EXHIBIT: Are We So Different? Talking Circles moderator; and African American Leadership Forum, Ubuntu Committee member.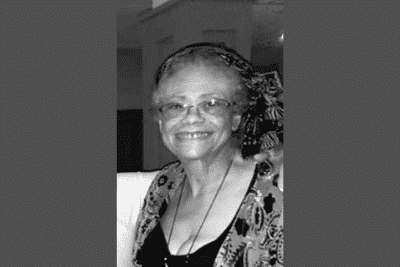 Dr. Rose M. Brewer is The Morse Alumni Distinguished Teaching Professor and past Chair of the Department of African American & African Studies at the University of Minnesota. A social activist and scholar, she publishes extensively on Black feminism, political economy, social movements, race, class, gender and social change. She is one of the authors of the award-winning book, The Color of Wealth (edited volume) as well as author of more than 70 essays, articles, and referenced publications. She is a 2014 CLA Dean's Medalist, a member of the Academy of Distinguished Teachers, and a 2013 winner of the American Sociological Association's Distinguished Teaching Award.
Dr. Mary K. Murray Boyd is President and CEO of MKB & Associates, Inc., an education and human services consulting business. She has held several positions in the Saint Paul Public School District beginning as a teacher's aide and retiring in 2001 as an Area Superintendent. Since retirement she has served in three interim positions, Manager of Ramsey County Child Protection, Director of Ramsey County Services to Children and Families and Dean of the Graduate School of Education at Hamline University. She has served as an adjunct faculty member at the University of St. Thomas and the University of Minnesota. She has been the recipient of many awards and continues to serve on several boards and committees.
Boyd is first and foremost an educator who cares deeply about her people and the power of education to transform lives. She has and will continue to advocate for the recognition, respect, voice, strength and potential of African/African American children, youth and families. Boyd is most proud of her titles of Mother to Jeffery (Racara) and Laureen; Grandmother to James; Elder in her community and Child of Rondo.
James F. Boyd was 14 years-old at the writing of this essay and he collaborated with Mary K. Boyd his grandmother. Currently, he is a student attending Woodbury High School in Minnesota. His favorite subject is math and his hobbies are playing basketball and baseball. He likes to hang out with friends and socialize. James is interested in sports marketing as a career. The intergeneration essay collaboration was exciting because he felt that often adults do not value young peoples' opinions on the issues of today. James was honored to work on this essay because it is important for the community to understand how young people think, feel and most importantly hear their perspective.
Josie R. Johnson is an educator, activist and administrator. She was born and raised in Texas. Johnson has played an active role in the civil rights movement since her teenage years, when she and her father gathered signatures on an anti-poll tax petition in her hometown. She earned a B.A. in Sociology at Fisk University in Nashville, Tennessee, and an M.A. and Ed. D. at the University of Massachusetts, Amherst.
In the early 1960s, Johnson lobbied professionally for passage of bills concerning such issues as fair housing and employment opportunities. She also worked for the Minneapolis Urban League. In 1971, Johnson became the first African-American to serve as a Regent on the University of Minnesota Board of Regents. She helped create the African & African-American Studies Department at the University of Minnesota as well.
Johnson worked with elected officials over the years. In 1968, she became a legislative liaison and community liaison as a mayoral aide in Minneapolis. She was the executive assistant to the Lieutenant Governor of Colorado from 1975 to 1978. Johnson went to Texas in 1978 and supervised Judson Robinson's campaign staff. In 1980, she served as Deputy Campaign Manager for the Jimmy Carter presidential campaign in Tennessee.
Johnson returned in the University of Minnesota in late 1980s as faculty in the College of Education and Senior Fellow at the Hubert H. Humphrey Institute of Public Affairs. She later served as the Associate Vice-President for Academic Affairs with special responsibility for minority affairs and diversity. In her honor, the University of Minnesota created The Josie R. Johnson Human Rights and Social Justice Award in 1997. The African American Leadership Forum in Minnesota created The Josie R. Johnson Leadership Academy in her honor, which is a leadership development cohort experience for African American leaders in the area. Dr. Johnson recently published Hope in the Struggle, her memoir about her work and activism in the cause of social justice during the civil rights movement in the US and specifically in Minnesota.
Kambon Camara was born in Fort Pierce, Fl. and attended Florida A&M University, where he successfully became a member of the world renowned FAMU, Marching 100 (Rattlesnakes) Band. He found his way to Minneapolis where he did critical community development work such as helping to establish the Malcolm X Pan-Afrikan Institute; serving as co-producer of the Pan-Afrikan Network, a weekly radio program that ran for 20 years, broadcast on KUXL in the Twin Cities. Camara was employed for many years at the Minneapolis Urban League Street Academy, an alternative school for young people who had fallen through the cracks of the traditional school system. He provided significant guidance for countless young people throughout our community. He volunteered weekly for more than 25 years as an external sponsor for Black men and women groups in Minnesota correctional facilities. Camara was an organizer and active participant in the Sixth Pan-Afrikan Conference in Tanzania serving on the African Liberation Support Committee. He was an active contributor to the Institute for African Education, an afterschool-tutoring program for Black children and Dr. Geraldine Carter's Survival Skills Institute. He also taught for 20 years in the Psychology Department at Bloomsburg University in Pennsylvania from which he retired and was very active in the African American community in Harrisburg, PA. Camara passed away on April 18th, 2016 at the age of 75.
Mahmoud El-Kati is a lecturer, author, and commentator on the African American experience. El-Kati is Professor Emeritus of History at Macalester College in St. Paul, Minnesota. He was also one of the first professors in the African and African American Studies Department at the University of Minnesota. Professor El-Kati was influential in the development of and advisor to the Pan-African Conference at Minnesota State University – Mankato, which lasted 40 years, with Dr. Michael Fagin. In the late 1960s and early 1970s, he was also part of the faculty at The Way Unlimited Inc. in north Minneapolis.
Professor El-Kati is the author of Politically Considered: 50th Commemoration of the Supreme Court Decision of 1954, The Hiptionary: A Survey of African American Speech Patterns with Critical Commentary and A Digest of Key Words and Phrases, Haiti: The Hidden Truth, The Myth of Race/The Reality of Racism: Critical Essays and Zola Shines, a Kwanzaa children's book.
El-Kati is the former host of 4th Fridays at the Movies, a movie and discussion group about classic Black films held at Golden Thyme Coffee in St. Paul. He currently hosts the weekly public affairs radio show called "Reflections and Connections" on KMOJ/89.9 FM radio in the northside of Minneapolis. As a guiding Elder to Solidarity – Twin Cities, a social activist and educational organization, he stays active in the upliftment and liberation of the African-American community. His current work includes being an instructor for the Nu Skool of Afrikan American Thought, a monthly community forum hosted at the High School for Recording Arts in St. Paul.
Please visit his website at www.MahmoudElKati.com and join his Facebook page at Dr. Mahmoud El-Kati: Books, Events and Speaking Engagements to stay connected to him.